Our Products
Need Help ?
18 Senoko Loop, Singapore 758152
(+65) 6257 6211
fepi@fep.com.sg
Other Products
Slip Sheet

The slip sheet is used as a pallet support device in vehicle delivery and transportation of products. When slip sheets are supported by a pallet board, flat load carrying surface, or a cart or fork lift truck, the structural strength of the slip sheet supports the product load's weight.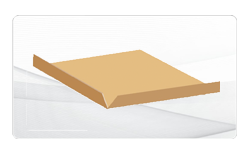 Paper Pallet

Simply put, corrugated pallets, also known as paper pallets, are pallets made from paper board sheets, corrugated material and other reinforced paper goods, rather than wood.
Heavy Duty Box

Heavy-duty cardboard shipping boxes provide extra protection and allow for boxes to be safely stacked on top of one another. Heavy-duty boxes are ideal when shipping heavy products or consolidating multiple smaller packages into one box.